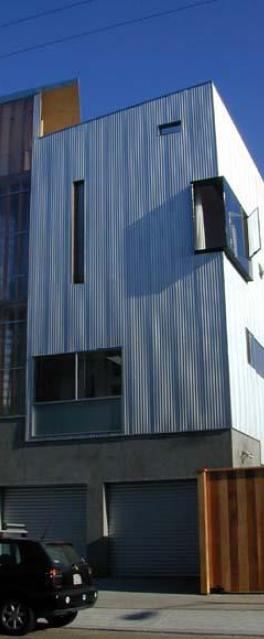 Parker·Resnick Structural Engineering was established in the Summer of 1987 to provide both innovative structural design services to our clients and a creative, informal work environment for our staff.
Learn more about Parker Resnick Structural Engineering.
​
The two principals, Leo A. Parker and Bruce D. Resnick are licensed Structural Engineers with extensive backgrounds in analyzing and designing numerous and varied structural systems. Leo graduated with a Master's degree from UCLA and worked as a project engineer for Robert Englekirk Consulting Structural Engineers for seven years. Bruce graduated summa cum laude from Princeton University and worked for Robert Englekirk and A.C. Martin and Associates. Both bring this high-rise, major structural experience to their design solutions for any size project.
Parker·Resnick opened its first branch office in Thousand Oaks, California, in January 1997. This office moved to Camarillo in 2008. The opening of this office allows the company to better serve its clients and projects in Santa Barbara and Ventura Counties and the west San Fernando Valley. Steven J. Cox is the Office Director for the Camarillo office. Steve has worked for Parker·Resnick in the Los Angeles office since 1990.
Parker·Resnick projects are diverse, ranging from custom hillside homes to commercial office buildings. We are proud to be working with some of the more celebrated architects in Los Angeles and the Southwest and feel fortunate to have worked with clients on projects that have gained local and national recognition. A partial list of our clients and a list of awards and publications are included with this introduction. We are licensed in California, Arizona, Colorado, Washington, and Oregon.
​
Parker·Resnick is committed to incorporating sustainable design into our projects where appropriate. We are proud to have been a part of several U.S. Green Building Council LEED-certified projects. Bruce Resnick is a LEED Accredited Professional.
​We feel that our ability and willingness to work with architects is one of the keys to our success. We attempt to understand the architectural approach and select an appropriate structural solution. We tailor our structural designs to satisfy individual projects' cost, performance, and aesthetic requirements. We are always available to discuss the project with the construction team and are interested in feedback from experienced contractors.
UCLA: BACHELOR OF SCIENCE
December 1980, cum laude
UCLA: MASTER OF SCIENCE
June 1981
CALIFORNIA
License# S2829 Structural
License# C35244 Civil
ARIZONA
License# 23901
COLORADO
License# 28463
PRINCETON UNIVERSITY: BACHELOR OF SCIENCE
June 1983, summa cum laude
CALIFORNIA
License# S3293 Structural
License# C41065 Civil
WASHINGTON
License# 30491
OREGON
License# 15538
USGBC
LEED Accredited Professional
CALIFORNIA POLYTECHNIC UNIVERSITY: BACHELOR OF SCIENCE
June 1989
CALIFORNIA
License# C48940 Civil